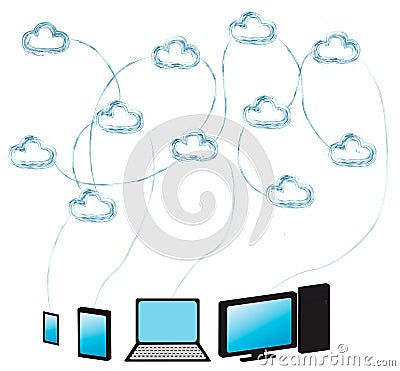 © Illustrator: JH | Agency: Dreamstime.com
Cloud network sharing between multiple devices. Clouds are made with water effect as well the network. All the characters are separate, everything is grouped for easy repositioning in additional vector format.
Download the illustration NOW by clicking on the image or on this red link!