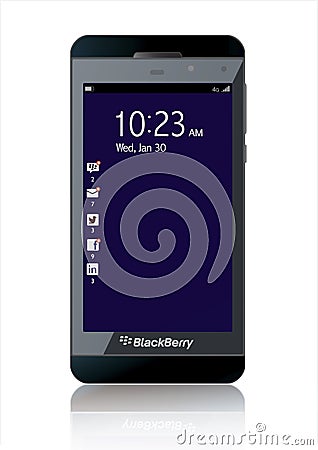 © Photographer: JH | Agency: Dreamstime.com
This is an illustration of the new BlackBerry Z10 launched on January 30, 2013. The Z10 is a touchscreen slate smartphone developed by BlackBerry and its a device that combines a touchscreen, mobile phone, and internet communicator. It features such innovations as BlackBerry Hub, new touchscreen keyboard, video call with screen share, camera with time shift mode all these with BlackBerry trusted security.
Download the illustration NOW by clicking on the image or on this red link!