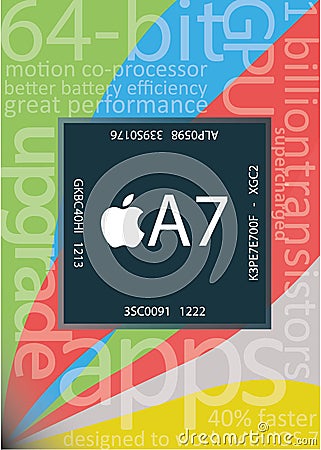 © Photographer: JH | Agency: Dreamstime.com
Illustration of the new Apple A6 chip with huge group of related terms and specifications gathering together on color background. On 10 September 2013 Apple inc. released the new iPhone 5S which operates on this innovative chip. The new A7 is Apples first 64-bit system-on-chip, which as the company quickly clarified, means that apps in iOS 7 will also be 64-bit.
Download the illustration NOW by clicking on the image or on this red link!